Envirosmart have used Richard's services for some years now to assist with product photography, graphic artwork and marketing support. Not only is Richard incredibly talented, but he combines this talent with practical business and industry experience that creates an engaging, productive and effective outcome. I highly recommend Richard.
The Stitch & Hide team have been working with Richard for quite some time and are really satisfied with his work. Richard takes product shots for us on a regular basis following our briefs to a tee. His attention to detail is impeccable. We are so happy to have found a local photographer who understands exactly what we are after, produces high quality images that are consistent each and every time plus can turn jobs around super quick! We highly recommend Richard.
Wollongbar TAFE has used the professional services of Richard Windeyer photography over the past 6 years for their Awards of Excellence. Richard's work has always been of the highest standard and we look forward to continuing that relationship into the future.
We have been working with Rich for a number of years as the official photographer for our Visual Impact Trade Shows. Rich is always accommodating, friendly and his photos are a great true representation of our shows. We have received so many positive comments from our exhibitors who also love working with him and love the photos of their stands.
Gorgeous imagery focused on helping you promote your people, products and places.
When you're trying to project a professional image, every detail matters and "good enough" just isn't. And when you're establishing your reputation, you can't use a stock photo that your competitors could just as easily use, and you can't let your photography be done by your sister's friend's cousin.
You need a professional.
Richard Windeyer Photography specialise in capturing images that will support your brand and marketing. With award-winning photographic skills, 25 years experience in the design industry including 10 years experience in International Marketing, we know what it takes to make your company or event stand out from the crowd.
Call today and let's discuss how we can assist your brand.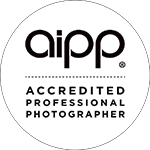 LOCATION
18 Brolga Place
Lennox Head NSW 2478
Australia